Sunday mornings are a very busy time in and around First Omagh when God is at the centre of our thoughts and our worship.
Sunday School
Sunday School meets every Sunday morning from September through to June during our Morning Worship service.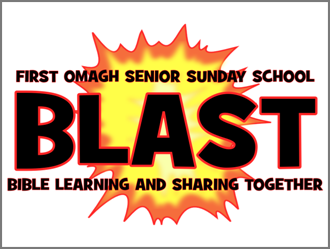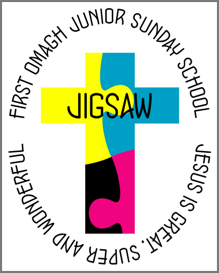 The Junior Section, J I G S A W… Jesus Is Great, Super and Wonderful (Y1-Y7) meets in the Rowan Hall and the Senior Section, B L A S T… Bible Learning And Sharing Together (Y8-Y11) meets in the Blair Room and Lecture Hall. Weekly lessons from Scripture Union resources are supplemented by special events at which family and friends can join in. Currently there are six teachers helping the co-ordinator, Mrs. Catherine Black, to teach our children and young people and help increase their biblical knowledge and foster a keen interest in the Christian faith. Those young people in Y11 take Pre-Communion classes in the month of April (conducted by the minister) in preparation to taking Communion on the first Sunday in May.
Morning Worship
Sunday Morning Worship takes place at 11.30 am and takes the form of a traditional Presbyterian service with prayer, scripture readings, children's address, sermon and music.
TOTS & Creche
For those too young for our Sunday School there is a playroom set aside to look after toddlers and babies if mum or dad or both want to come to church.